Protect Your Home This Fall With Professional Gutter Cleaning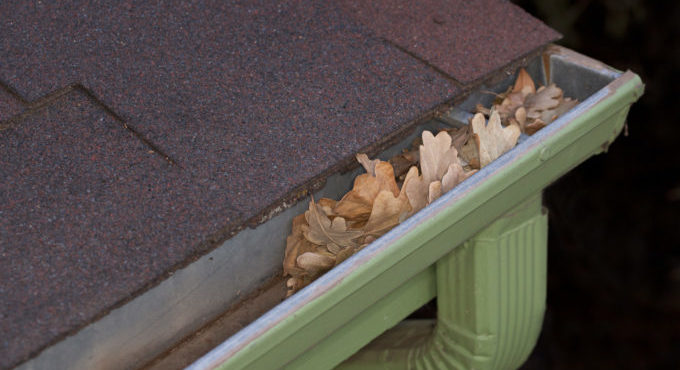 Your gutters may not be the most glamorous part of your home, but they are certainly one of the most valuable. Preventing rainwater and snow from eroding your soil and deflecting would-be leaks from the interior of your home, your gutters are the silent sentinel of your home. When your gutters function properly they even protect your home and property by preventing harmful soil erosion around your foundation and shielding your carefully manicured landscaping from a waterfall that would otherwise be destructive. At Alpine High Window Cleaning, our gutter cleaning professionals have been helping homeowners all across Wenatchee, WA have peace of mind by providing comprehensive gutter cleaning services that are geared towards keeping the water flowing thru your gutter system.
Help Your Gutters Function Flawlessly
Because of the important role that they fill protecting your home, it is essential to have your gutters cleaned out before the summer ends. Why? Simply put…the leaves are coming! Soon the summer sun will give way to autumn and the leaves will begin their annual migration from tree to your roof and eventually into your gutters. Any blockages that exist today will prevent these leaves from making it into your downspouts and out away from your home. Once captured in your gutters, leaves will decompose create an even great blockage. This process can eventually lead to severe damage of your home as gutters become weighed down and fail under the stress of excess water and eventually ice!
Our Gutter Cleaning Process
With our gutter cleaning process, you never have to worry about how well your gutters are functioning. Our process ensures that your home will receive the best attention possible. After inspecting your gutter system, we hand remove all visible debris and test your downspouts for functionality. Afterwards we take photographs to document our work and give you peace of mind.
Professional Gutter Cleaning In Wenatchee
At Alpine High Window Cleaning we take pride in being able to give our customers peace of mind, knowing that their gutter system is functioning properly. With our service, your gutter system will require fewer repairs and last longer. With gutter cleaning service from Alpine High Window Cleaning, you can always expect us to:
Clear the gutters of buildup like leaves, twigs, and sludge
Test your gutters to make sure that they flow properly
Inspect the network to assess any potential problem areas
By getting professional attention for your gutters, you aren't just giving yourself a clean, functioning gutter system – you're giving yourself the foundation for a home that will last long into the future! At Alpine High Window Cleaning we are happy to help bring that reality to life.
Get your free gutter cleaning quote today!