Gutter Cleaning – Essential Service For Your Home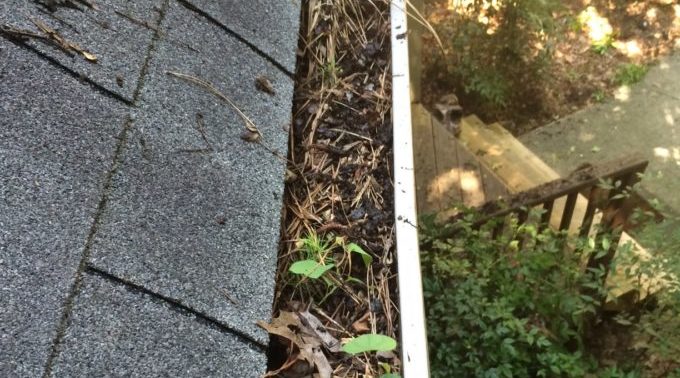 Rain, sun, snow, and sleet are all forms of precipitation that your gutters have to deal with every year here in Wenatchee WA. Needless to say, this means that your gutters work overtime protecting your home by diverting water away from your foundation. Properly functioning gutters also help prevent soil erosion and help to keep your basement or crawl space dry. But, as summer starts to wind down and fall approaches, it's important to make sure that your gutters are free and clear of debris such as decaying leaves, pine needles, seeds, and other obstructions that can clog your gutter system. When your gutters are clogged water cannot travel away from your roof, which can lead to serious and expensive structural damage. At Alpine High Window Cleaning we take gutters seriously! Our professional gutter cleaning solutions are designed to keep your home safe and your gutters functioning properly, no matter what the weather or season.
The Benefits Of Clean Gutters
While they may not be something that you think about each and every day, your gutters are an extremely important part of your home. When they function properly, gutters do more than just help protect the foundation of your home. When your gutters are clear of debris, secondary problems such as insect infestation, mold growth, and landscape damage are held at bay. This makes having functional gutters essential to the long-term quality and well-being of your home here in Wenatchee.
Alpine High Window Cleaning To The Rescue!
As fall inches closer, more and more leaves and debris will be falling into your gutters making this prime "gutter clogging" season. But as a homeowner, the thought of balancing high on a ladder while scooping out armfuls of decaying leaves and other organic matter might not appeal to you. We understand, and that's where our gutter cleaning experts can help. Just as every home in Wenatchee is a bit different, we tailor our gutter cleaning solution to your home – but our goal is always to deliver a service that stands out. When you allow our gutter cleaning technicians to tackle your gutters, you aren't getting the standard run-of-the-mill service. You're getting authentic professional quality, the kind that only Alpine High Window Cleaning can deliver.
A Better Gutter Cleaning Service
At Alpine High Window Cleaning we take pride in being able to give our customers peace of mind, knowing that their gutter system is functioning properly. Since 2001 our friendly, experienced technicians have been making sure that gutters all over Wenatchee WA are free of clogs and flowing properly. So this season, before the leaves pile too high, give our gutter cleaning team a call and give yourself the peace of mind knowing that your gutters are protecting your home, no matter what the weather brings!
Call or click the button below for your FREE gutter cleaning estimate!