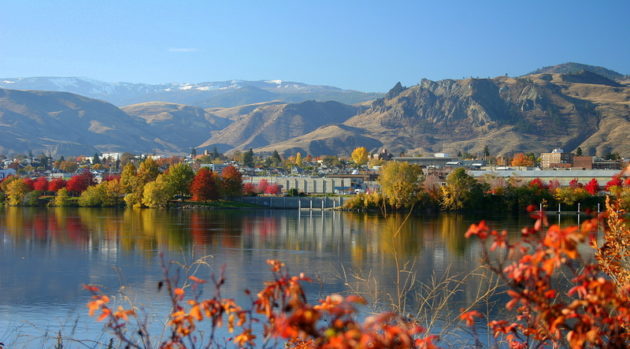 Wenatchee's Most Recommended
Window Cleaning & Pressure Washing Team!
The city of Wenatchee has become known for many different things. Some know it as the "Apple Capital Of The World", while others think of Wenatchee as the "Mountain Gateway To Western Washington". But we know Wenatchee by a different name…home. Whether you are an outdoor enthusiast skiing the Columbia River, skiing Mission Ridge, or an avid reader in one of the many parks along the river Wenatchee is a great place to call home.
At Alpine High Window Cleaning it is our great privilege to serve our friends and neighbors here in Wenatchee by offering the areas most recommended window cleaning and pressure washing services. Our staff of highly trained, friendly technicians go out of their way to treat your home with the same care that we treat our own! All of our services are always customized to your home, ensuring the best result possible! We are so proud that fellow residents and business owners keep raving about our service.
But Don't Take Our Word For It -
Meet Deborah
Our Wenatchee Pressure Washing
& Window Cleaning Services
Wenatchee is a beautiful area and we know that you want your property to reflect the ambiance and cleanliness that surrounds you. Our services are designed to be efficient, effective, and to improve the quality of your curb appeal: