Alpine High Client Reviews
What makes Alpine High North Central Washington's "Most Recommended" Window Cleaning company?
We get asked this question a lot.
The truth is, we even hesitated to label ourselves this way, because we didn't want you to think that we were bragging, or that we thought we were better than every other window cleaning company out there.
Neither is true.
There are lots of hard-working small business owners in North Central Washington, including some window cleaning professionals, too. They're decent people, they do good work, and they offer guarantee's, like the rest of us. We've even met many of them, and they're good guys.
So why do we say that Alpine High is the #1 Most Recommended?
For one simple reason: Your neighbors and fellow business owners keep raving about us. That's it. It seems like every time we turn around, we receive another glowing review from one of our clients here in NCW.
And we figured that you'd appreciate knowing that.
Below you can read what some have said and ever watch videos of their reviews of our services. We're confident that by the end of them, you'll see why we're proud to be NCW's #1 Most Recommended Window Cleaning Professionals.
Testimonials
"All of our neighbors use Alpine High Window Cleaning and we are very happy. They leave the windows sparkling clean. I recommend them, they are professional, they send you reminders of up-coming appointments and are very efficient".
Sherry Dryer, Chelan Resident
"Me sister in law recommended me to Alpine High Window Cleaning and we really enjoy this team of workers. They are friendly and do a fantastic job on the windows"
Leana Pflugrath, Pear Orchard Farmers in Peshastin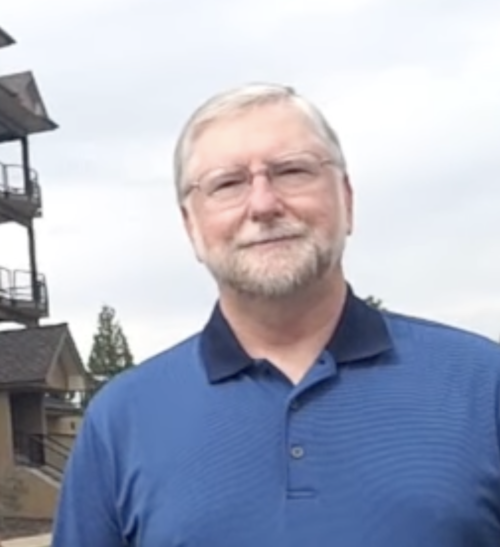 "We have a lot of high windows, Alpine High Window Cleaning was hired because we have high to reach to windows, (their equipment can reach up to 60 feet) we've used other companies but but they didn't have the set up needed. We found them to have integrity and a wonderful crew and plan to continue using them"
Duane Whitley, Riverwalk Condo Manager in Wenatchee
Put Our Top Rated Team To Work For You!
Why not get a free, no-obligation estimate today?
Would you like to see for yourself why Alpine High has come to be known as North Central Washington's #1 Most Recommended Window Cleaning company? Please request a free quote (below) or pick up your phone and give a call today!
We're looking forward to hearing from you.
Have you used Alpine High recently, and are interested in adding your own comments about your experience with us? Please leave us a review on Google or Facebook and we'll receive it.
Thanks in advance for your thoughts and feedback!
We offer our North Central Washington customers an unbeatable "Guarantee", that if not completely happy your total service experience you won't owe a penny!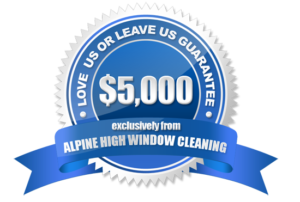 We are very confident that you will be thrilled with our window cleaning services that we are offering residential and commercial customers the same "risk free" guarantee. In an effort to do our part for the environment, Alpine High Window Cleaning, Inc. offers the most environmentally safe best window cleaning services available today.
Our customers also have the option of paperless estimates or quotes and invoices. In most cases, we can also give you a price without having to use fuel and personally visit the job site. If you are located in the Wenatchee, Orondo, Entiat, Chelan, Manson, Leavenworth WA areas give us a call 509-664-0614 or contact us.