Why Reliable Gutter Cleaning Service Is Important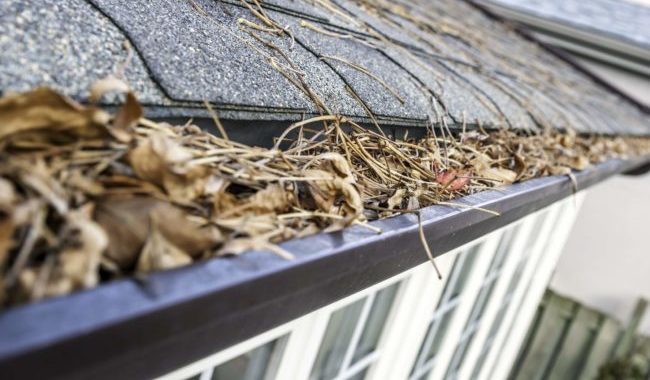 Let's face it; there is a reason why the Pacific Northwest carries a reputation for rainy days. When measuring total precipitation, a recent study ranked the Pacific Northwest as the wettest region in the lower 48 states with an average of 131 inches of precipitation annually! Why bring this up? To highlight the fact that, as the biggest thing standing between your home and water damage, your gutters are always working overtime here in Wenatchee, WA. Which is why it is important to have regularly scheduled gutter cleaning service performed.
Why Do You Need Gutter Cleaning Service?
When they are kept clean and clear your gutters protect you and your home in a variety of ways. They protect the structure of your home by directing water away from your foundation, they help prevent insect infestation and even help thwart mold issues. But our local area here in Wenatchee, WA has a lot of different elements that can collect in, and clog your gutters. So, it is not uncommon to see gutters clogged with a mix of branches, leaves, dirt, and even standing water. When your gutters are clogged, they simply cannot perform the job they were designed to do. What is more, with all the extra weight from the backed up sediment and water (especially in the winter!) your gutters can become a real liability as their supports can give out – literally ripping the gutters off of your home!
Our Gutter Cleaning Process
With gutter cleaning service from the experts at Alpine High Window Cleaning, you don't have to stress when you see the rain clouds forming. Our job is to make sure that your gutters are free of any clogs, ensuring that the water flows properly. We do that by clearing the channel of any debris, paying careful attention to clog-prone areas such as elbows and downspouts. We can then test the functionality of your entire gutter system to ensure the water is flowing smoothly.
Gutter Cleaning – A Worthwhile Investment
At Alpine High Window Cleaning we take pride in being able to give our customers peace of mind, knowing that their gutter system is functioning properly. With our service, your gutter system will require fewer repairs and last longer. So by inviting our gutter cleaning experts to your home you are investing in the long-term quality of your property! With gutter cleaning service from Alpine High Window Cleaning, you can always expect us to:
Clear the gutters of buildup like leaves, twigs, and sludge
Test your gutters to make sure that they flow properly
Inspect the network to assess any potential problem areas
By getting professional attention for your gutters, you aren't just giving yourself a clean, functioning gutter system – you're giving yourself the foundation for a home that will last long into the future! At Alpine High Window Cleaning we are happy to help bring that reality to life.
Get your free gutter cleaning quote today!