Residential Estimate Form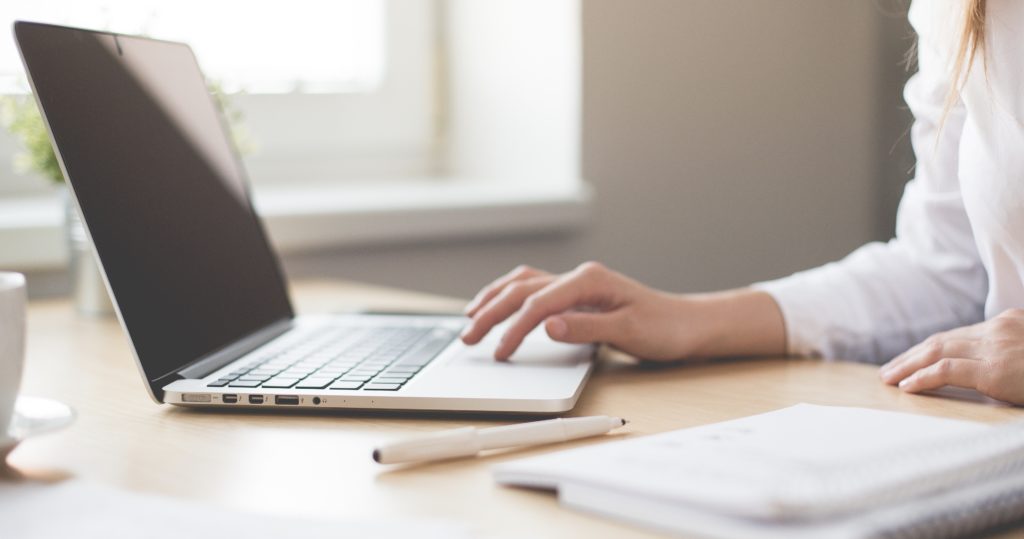 NOTE: We do not offer "new construction" or post construction of debris, paint, staining etching etc.  We offer regular routine maintenance window cleans only. 
Pro-tip: When counting, take a pen and paper for notes. Here is a free downloadable notes sheet to help you.  (Download Free Notes Sheet Here)
HOW TO COUNT WINDOWS FOR YOUR QUOTE
FIRST, "COUNT WINDOW PANES"
A "window" normally has one, two or more panes of glass . A "pane of glass" is a piece of glass surrounded by a frame on all sides. You will want to count each pane separately. Notice this example of two panes.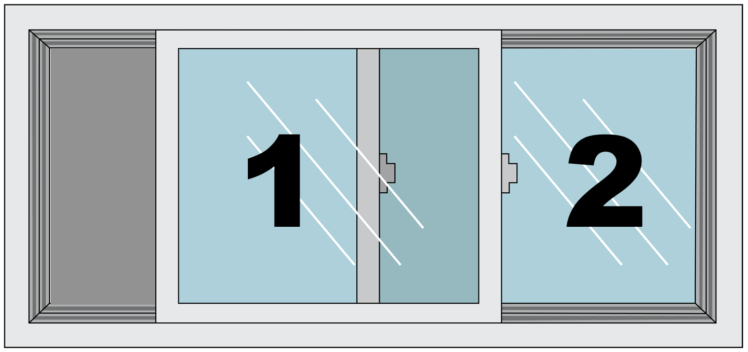 We've broken the process down into three styles.   
#1 - REGULAR SIZE
These are the most common. They do not have to look like this, but this just is to give you an idea of how we count.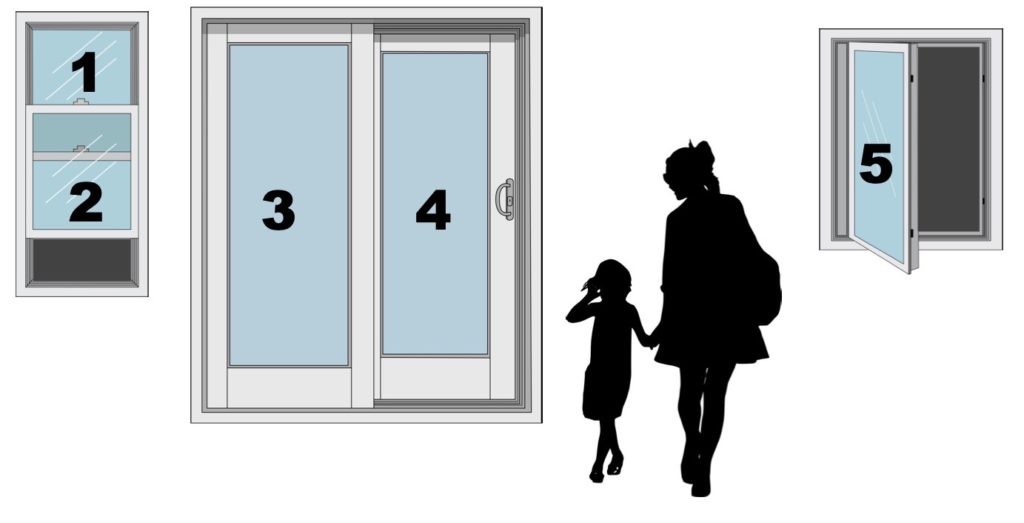 #2 -  SMALL SIZE 
Small style panes (Sometimes called French Style)  are generally the size you can reach your hand across.  Since they have a lower price and can be numerous, it's helpful to separate them to get you a more accurate quote.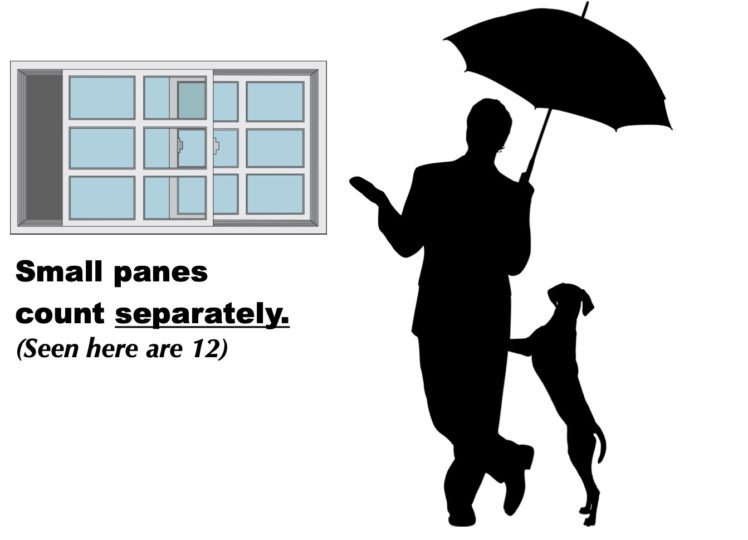 #3  - GEOMETRIC SHAPE
Do you have panes that look like the ones below? If you do, when you count, include these separately. Here we see 4 geometric panes.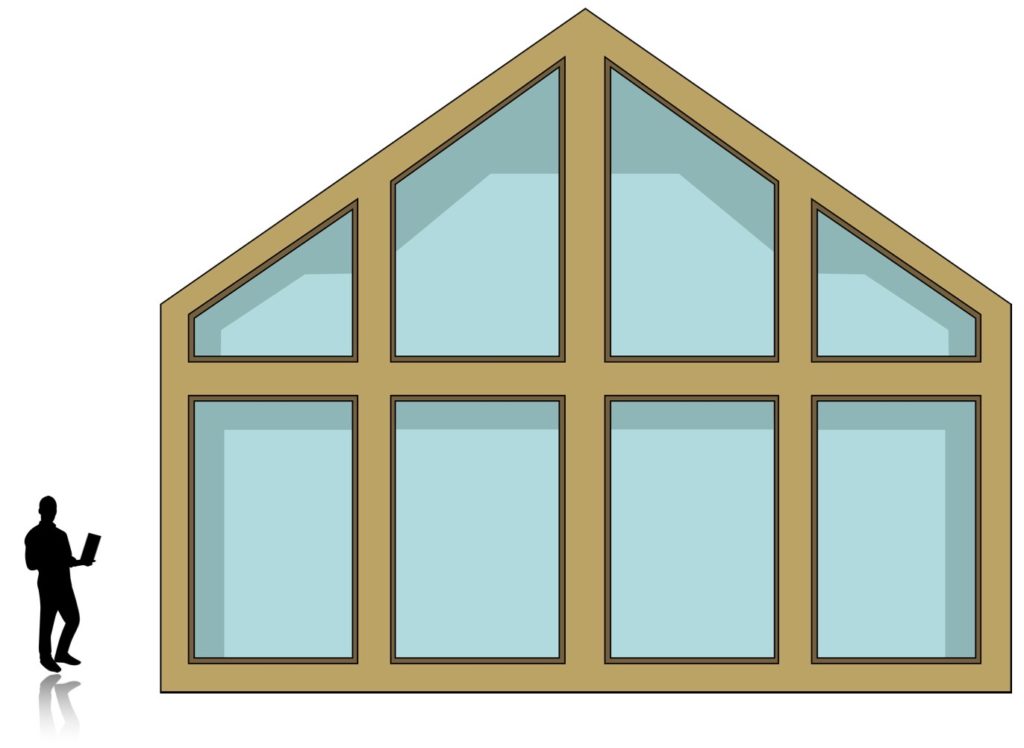 Thank you for requesting a quote, we aim for returning your completed quote within 24 hours Monday - Friday. If you have any final thoughts or comments let us know below. Take care! Zoila - Office Secretary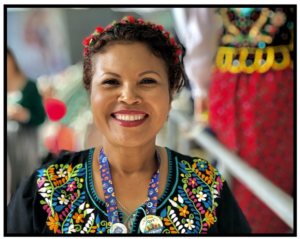 We offer our North Central Washington customers an unbeatable "Guarantee", that if not completely happy your total service experience you won't owe a penny!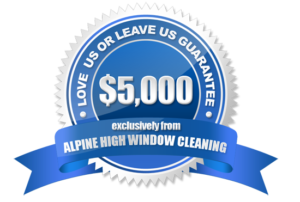 We are very confident that you will be thrilled with our window cleaning services that we are offering residential and commercial customers the same "risk free" guarantee. In an effort to do our part for the environment, Alpine High Window Cleaning, Inc. offers the most environmentally safe best window cleaning services available today.
Our customers also have the option of paperless estimates or quotes and invoices. In most cases, we can also give you a price without having to use fuel and personally visit the job site. If you are located in the Wenatchee, Orondo, Entiat, Chelan, Manson, Leavenworth WA areas give us a call 509-664-0614 or contact us.