Hire Pros for All Your Exterior Cleaning Needs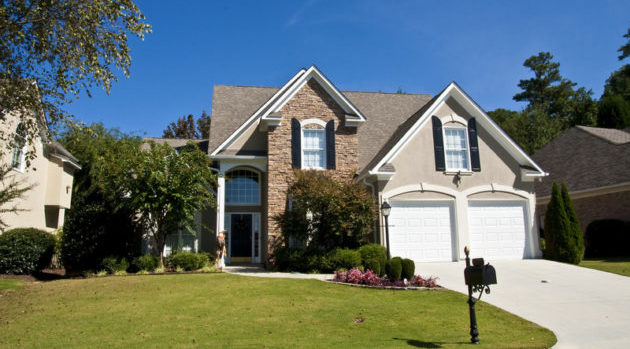 Your home's exterior consists of many different elements. Windows. Siding. Roofing. Concrete surfaces. Patios. The list can get pretty long.
That means cleaning your home's property may seem like a daunting task. Luckily, it doesn't have to be. We at Alpine High Window Cleaning, in Wenatchee, WA, offer a "whole home" exterior cleaning package, cleaning every exterior surface thoroughly.
Hiring a professional to address these tasks (particularly if you do so early in the season) offers many key benefits. They include the following:
Saving Time
Odds are good you have a busy lifestyle. That's not just a guess. Surveys indicate American families are busier than ever these days. In our fast-paced world, that's not likely to change any time soon.
In other words, there's a very good chance you don't have time to handle all your exterior cleaning needs. You're better off hiring professionals to do the job instead. You'll get a beautiful home, without the stress of trying to find time to clean it yourself.
Saving Money
Different exterior surfaces must be cleaned with different pieces of equipment. The right tool for cleaning a concrete surface may damage your siding.
Investing in all of that equipment on your own costs a lot of money. On top of that, if you're not sure which tools are right for which tasks, you may damage your surfaces, resulting in higher bills when you need to repair or replace them.
You can avoid this with professional help. Rather than spending money on various pieces of equipment (and hoping you're using the right tools), you'll benefit from working with a team that already has the necessary equipment and experience for your needs.
Making Future Maintenance Easier
Again, you may be intimidated when you consider just how much exterior cleaning your home needs. Once it's been thoroughly cleaned, staying on top of upkeep will be easier, but right now, the job can seem overwhelming.
That's a key reason to schedule service early in the season. When professionals thoroughly clean your house's exterior surfaces early, you'll be more likely to enjoy a full year of curb appeal. Any minor tasks you do need to address over the course of the year will be much easier to complete when you don't need to clean the entire property.
(Although there are certain exterior cleaning jobs that should always be left to specialists, even if they seem minor. Discuss this with one of our professionals to better understand what they are.)
Prepping Your Home for a Sale
It's also worth noting that some homeowners may be preparing to sell their homes this year. If you're one of them, you need to make sure the house looks as impressive as possible from the street.
Curb appeal simply plays a major role in determining how valuable a house looks. When potential buyers stop by for the first time, you want them to be happy with what they see.
This is another good reason to get professional help. Preparing to sell a home is a very time-consuming process. You need to determine which tasks you can offload to others. Try to clean your home's exterior yourself, and you may be too rushed to do a truly thorough job. You'll also likely neglect other important home-selling tasks.
Make life easier by scheduling exterior cleaning with professionals who can give your house and property a true top-to-bottom clean. Whether you're selling your house, or simply looking for a way to ensure year-round curb appeal, this is an ideal option.
For more information, get in touch with our team at Alpine High Window Cleaning, in Wenatchee, WA, by calling (509) 664-0614 today.